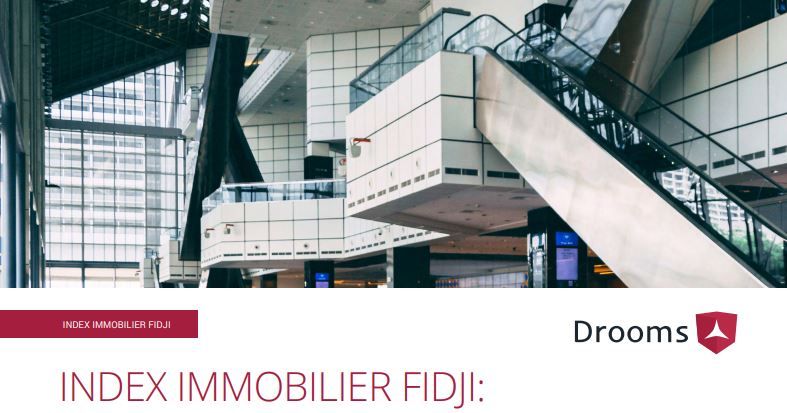 DROOMS INTRODUCES FIDJI'S DOCUMENTARY CLASSIFICATION PLAN IN ITS DATAROOMS REAL ESTATE
Drooms integrates FIDJI documentary plan into its real estate datarooms for a better flow in transactions
Drooms is the first actor of secure cloud solutions to integrate in its dataroom the standard document management index of the FIJI Association.
As Europe's leading provider and specialist in datarooms, Drooms supports many organizations that are more supportive of transparency in real estate transactions.
Drooms thus actively participated in the realization of the GIF reference index (Society of Property Researchers, Germany) launched on the German market in 2015.
In France, the association FIDJI, which works to streamline exchanges between real estate players, has made with its members a benchmark index for the French market. The latter has also been thought to be interoperable with the German index of the association GIF.
"We now offer to integrate this standard document management index into our permanent datarooms, in order to centralize, organize and maintain all the documents that will be needed on the day of resale. During our years of experience in the European real estate market, we have observed similar needs for standardization and organization of the documentary base of all assets, all types of assets combined, in order ultimately to be fluid. transaction processes, reduce the time invested and increase transparency, "says Sandrine Talbot, Head of Real Estate, Drooms.
For more information : [button link="http://cloud-323.hosteur.net/~institut-fidji.org/wp-content/uploads/2018/11/2018_10_24_FACTSHEET-FidjiDrooms_FR.pdf" newwindow="yes"] –>⎢ UPLOAD THE factsheet FIDJI-Drooms ⎢<–[/button]
Founded in 2001 and privately owned, Drooms is Europe's leading provider and specialist in electronic dataroom. Drooms is present in the main European financial centers and is headquartered in Zug, Switzerland. The Drooms virtual dataroom is used by more than 25,000 companies worldwide and has managed more than 10,000 transactions worth a total of 300 billion euros. The application developed by Drooms targets in particular the sectors of finance, legal advice, real estate and biotechnology. Its clients are lawyers, notaries, bankers and Real Estate consultants.