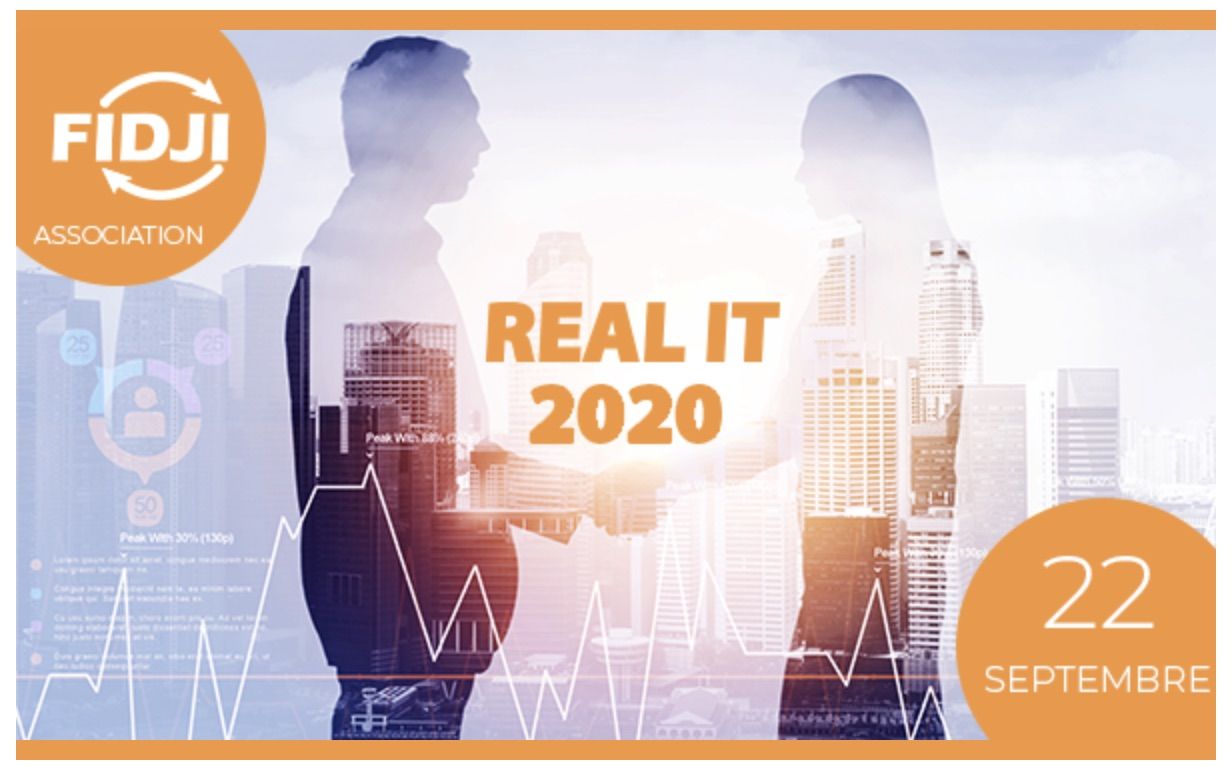 REAL IT 2020 : VIDEOBOX OF THIS 100% DIGITAL EVENT
REAL IT 2020: THE VIDEOS OF THIS 100% DIGITAL EVENT
View the videoboxes taken from the Real IT 2020 workshops, this is a unique opportunity to listen to many decision-makers in the real estate industry discuss current issues, emerging innovations and successful experiences in their companies.

This exceptional conference was organized by the professional association FIDJI serving the common good of the real estate industry.
Csongor CSUKAS
President of BNPP REPM & President of APROMA,

tells us about the necessary digital continuity between players in the real estate industry and the role of API FIDJI alongside APROMA.

---

Armand de SENNEVILLE
General Manager Immobilier
SG Eurasie RENAULT,

tells us about the digitalization strategy of the large international industrial group RENAULT, and discussions between players in the real estate industry.

---

Eric JUHE
President of TELMMA,

tells us about the interoperability of the FIDJI format chosen by APROMA but also about the new "post-covid Holy Grail" of Property Management.

---

Olivier WALDIN
Marketing & Digital Transformation Director,

explains why XELIANS adopted the FIDJI classification plan and format.

---

Philippe THEL
Senior Advisor at IFPIM


Are we, with COVID, in a decline prior to a recession?

---

Alexis ROUQUE
Secretary General of the Federation
Real Estate Developers (FPI)


What are the three reasons that blind the conduct of public policies vis-à-vis the real estate industry?

---

Olivier COLONA D'ISTRIA
Chairman of the SOCFIM Management Board


If thermometers have changed with COVID, what do we have left to run our business?

---

Marion DE MARCILLAC
Executive Director ESG at MSCI


Where do ESG criteria fit?




in your activity?

---

Meka BRUNEL
CEO at GECINA
President of Real IT 2020Laurent TERNISIEN
Chief Client Officer BNP Paribas REIM
C.E.O. BNP Paribas REIM Luxembourg
President of the FIDJI Association
Access the full version of the round tables, workshops and online trophies: watch the videos by clicking on this link.
Discover many lessons learned and solutions to advance your business and create value in our industry.
Thanks to our sponsors and partners, this event is public and free. Enjoy it !
REAL IT 2020
La réalité du numérique dans l'industrie immobilière
Un événement exceptionnel au service du bien commun de l'industrie immobilière.
Une journée professionnelle organisée par l'association FIDJI
le 22 septembre à Paris
pour faire progresser votre activité et la création de valeur de notre industrie.
---
LA GRANDE PLÉNIÈRE DU MATIN
Allocution de la Présidente d'honneur | 9h
Première table ronde | 9h30 – 10h30
La continuité numérique au service de l'écosystème immobilier
Seconde table ronde | 11h – 12h
Cartographie des révolutions digitales dans l'immobilier d'entreprise
Remise Trophées | 12h
LES ATELIERS DE L'APRÈS-MIDI
Cycle 1 : l'odyssée de la data immobilière
A1 | 14h

La qualité de la donnée n'est-elle qu'une belle histoire pour endormir les algorithmes ?

A2 | 15h

Les amours dématérialisés de la donnée et du document sont-il un conte de fée digital ?
Cycle 2 : les grands défis de la data immobilière au 21ème siècle
A3 | 16h

Les ESG vont-ils sauver la planète ?

A4 | 17h

Si Valeur et Donnée sont dans un bateau et que l'économie tombe à l'eau, que reste-t-il ?
---