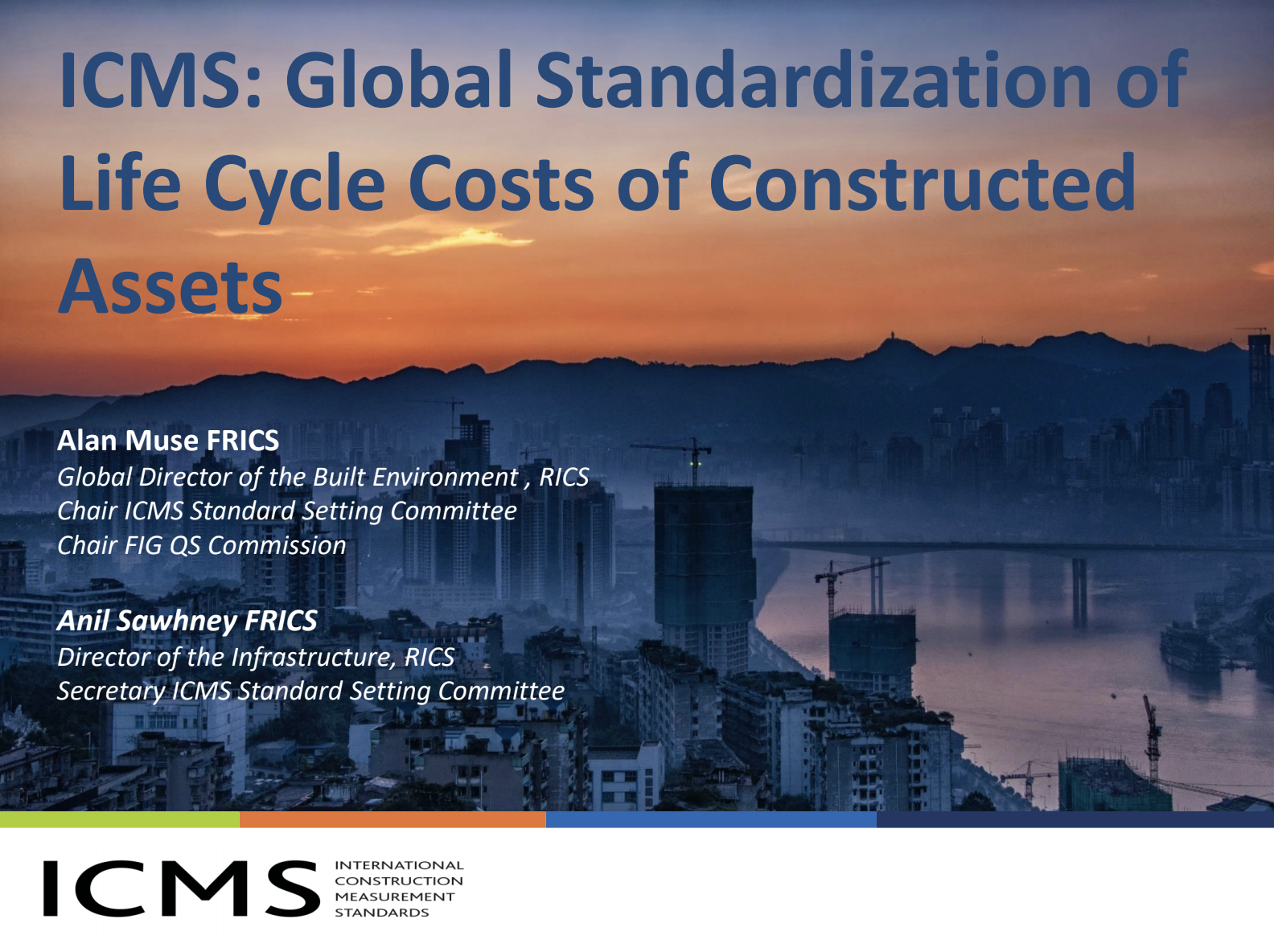 FIDJI PARTICIPATED IN THE "ICMS DATA SHARING" WORKSHOP ORGANIZED BY THE EUROPEAN COMMUNITY
The FIDJI Association participated in the workshop on the new international ICMS format on February 7, in Brussels, in front of the European Commission.
ICMS (International Construction Measurement Standards) is an international standard for measuring construction costs.
The subject of this seminar was the economics of construction projects, both for buildings (tertiary, housing, etc.) and public infrastructure (bridges, tunnels, etc.).
The new ICMS standard is aimed at all professionals wishing to improve the cost of construction projects, as well as those who invest or manage real estate projects. Not to mention, financial institutions that acquire with ICMS a solid understanding necessary to assess the financing needs of national or international construction projects. It includes the "life cycle" costs of components that play a critical role in the financial management of real estate projects around the world. Life-cycle costs allow critical decisions to be made about the relative importance of capital and long-term investments, which impact asset performance, longevity, disaster resilience and sustainability.
---
La coalition ICMS regroupe des organisations de premier plan, de tous les continents, qui se sont engagées à produire une norme commune. En commençant par des réunions au Fonds monétaire international en mai 2015, la Coalition a créé un comité indépendant et s'est engagé dans la production d'une norme internationale : www.icms-coalition.org
Eric Davy
FIDJI Association
General Commissioner of Real IT.
February 7, 2020